Come to the NMS PAC on April 25 @ 7PM to hear the 1st grade Endeavor students in their music concert!

Tiger Families: A reminder we will have an Early Release on Thursday, April 18th and No School on Friday, April 19 & Monday, April 22. 🌷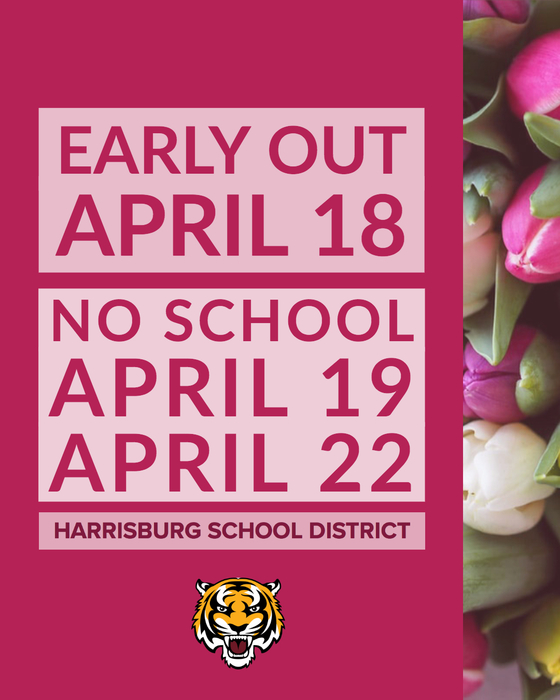 Tiger Families: A reminder we will have an Early Release on Thursday, April 18th and No School on Friday, April 19 & Monday, April 22. 🌷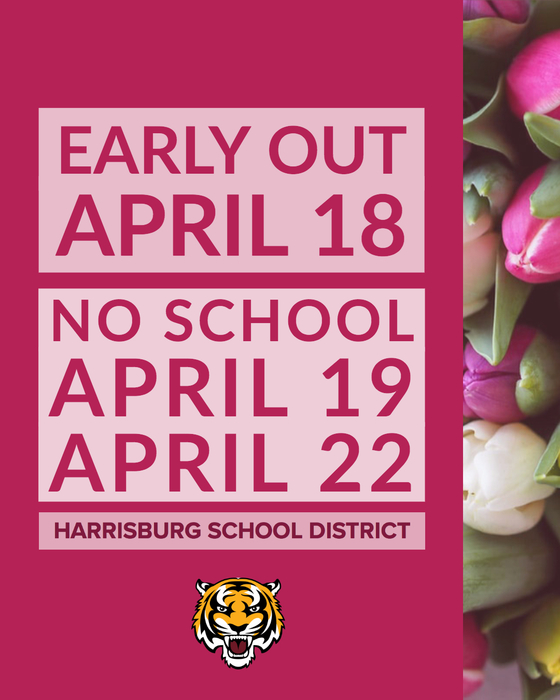 Thank you to Endeavor students, parents, and staff for your GENEROUS support in helping the Student Council Program raise just over $4,000!! All proceeds will go towards the Sioux Falls Humane Society as well as our Student Council Program.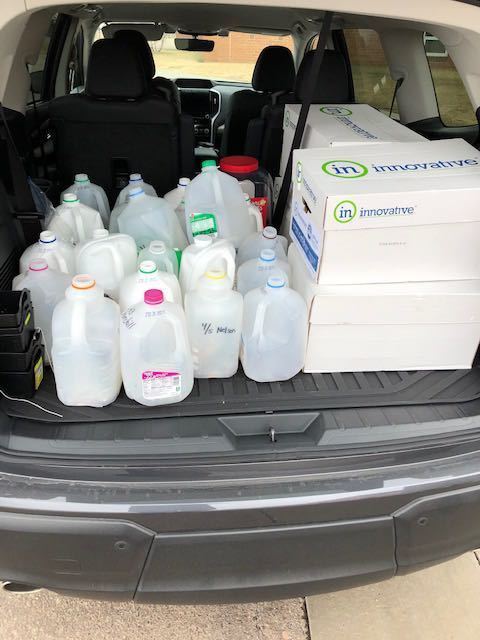 Due to predicted bad weather, there will be no school Thursday, April 11th. All activites are canceled.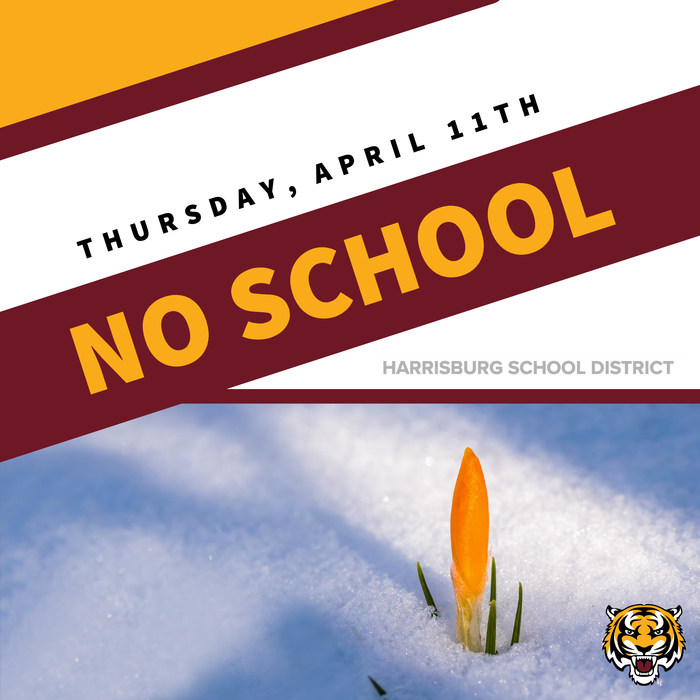 Come and listen to some beautiful music at the Endeavor/Explorer/Journey 5th Grade Band Concert @ HHS on April 15 @ 7PM!

Due to a water main break, Western Avenue will be closed tomorrow just north of the intersection of Western Avenue and 95th Street. You can get to both North Middle and Endeavor Elementary School from either the west or from the south on Western Avenue. 🚦🚧

The following are TWO important messages from the Harrisburg School District: 🚧 Minnesota Avenue Construction 🚧 Beginning tomorrow, Wednesday April 3rd, construction will begin on SD-115/Minnesota Avenue. Construction will be completed in phases over two years, with the first phase taking place between just south of the Minnesota/Willow St. Intersection north to the Apple Orchard. No other traffic, other than local traffic, will be able to travel on Minnesota during this time. For the time being, the contractor will allow our students coming from the west on 110/Willow St. to turn north on to 115/Minnesota Ave. to get to Tiger Way from 7:30 – 8:00am. After 8am, and for the rest of the day, all traffic will need to enter & exit through the SOUTH of the school (onto Willow St.) and may proceed east or west from there. Affected bus routes will not change until fall, and further details will be provided at that time. Please encourage students to drive along paved routes. 🐯 Last Day of School 🐯 Barring any further missed school days, the last day of school will now be Thursday, May 23rd due to make up days.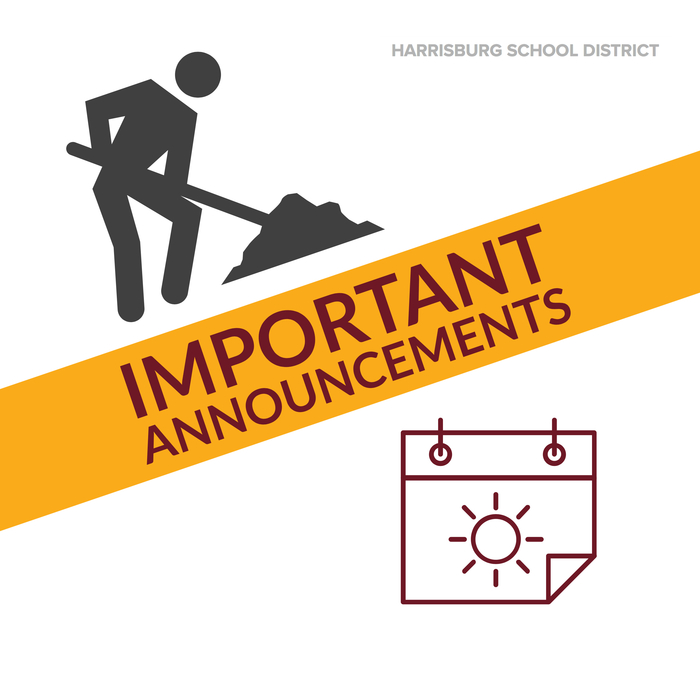 We have some pieces of pottery that need to be claimed and picked up from Friday night. Please bring your ticket to the office to match your winning piece. Thanks!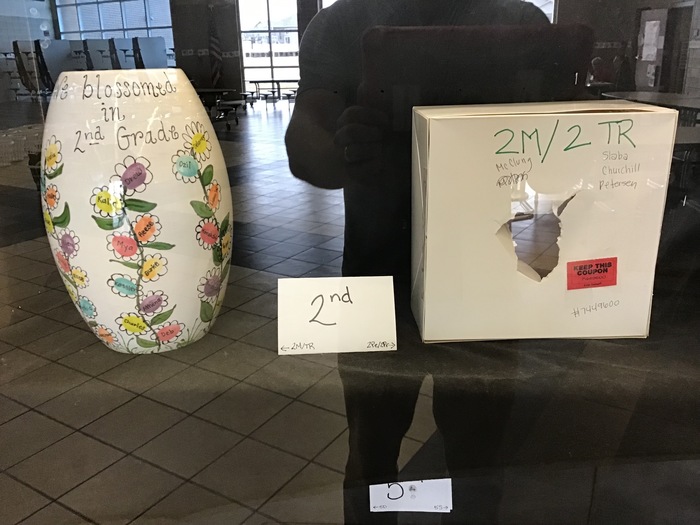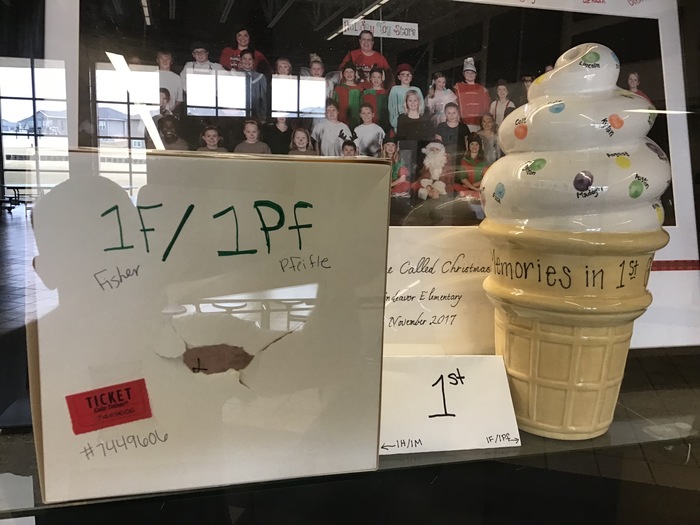 Tomorrow morning is your LAST CHANCE to take advantage of the raffle ticket pre-sale deal!

Kindergarten/JrK Parents: Remember, your child will not have school on Friday, March 29. This is a compensation day for our Kindergarten staff because of our Kindergarten Assessment nights this week. Make sure you have made other plans for your child on Friday. Thank you!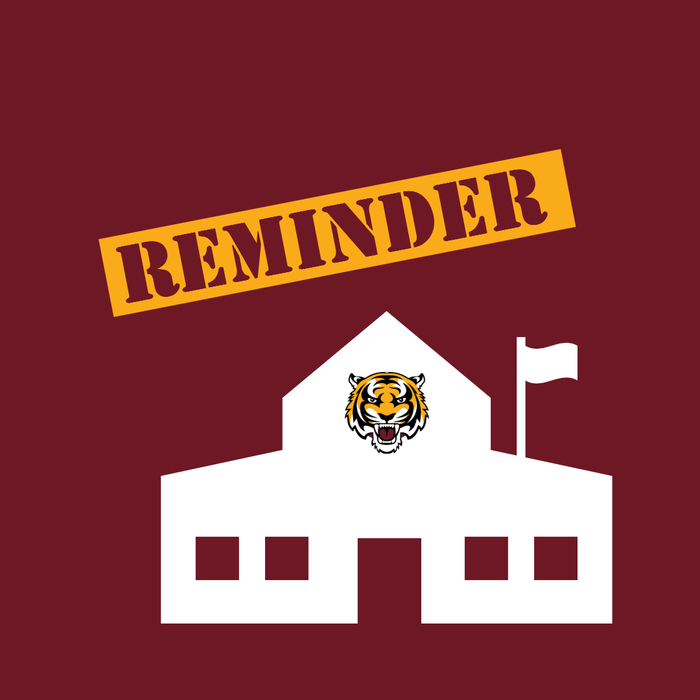 Congratulations to our 2019 Endeavor Extravaganza performers! Thanks to all who participated!

Class Pottery Pre-Sale starts March 27-29! Raffle tickets will cost 1 for $2, or 3 for $5!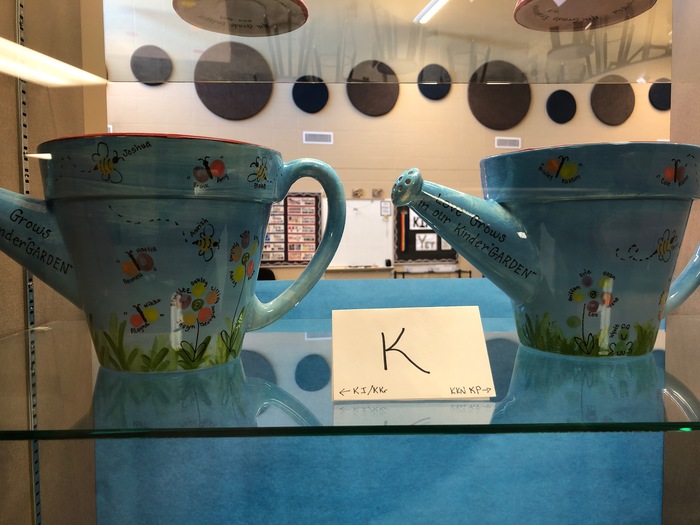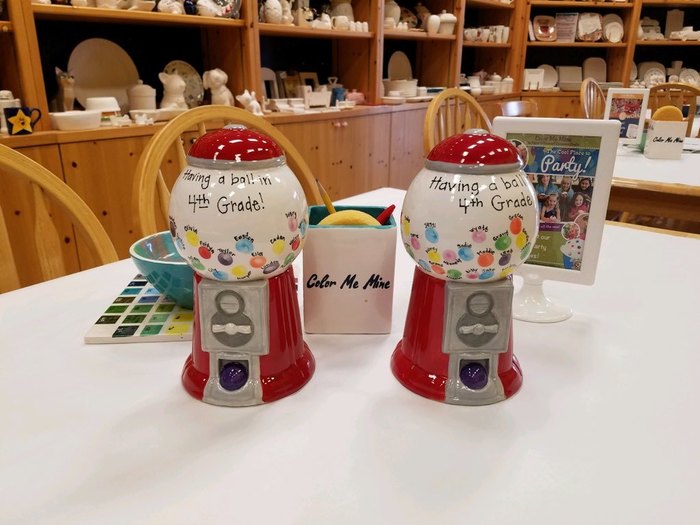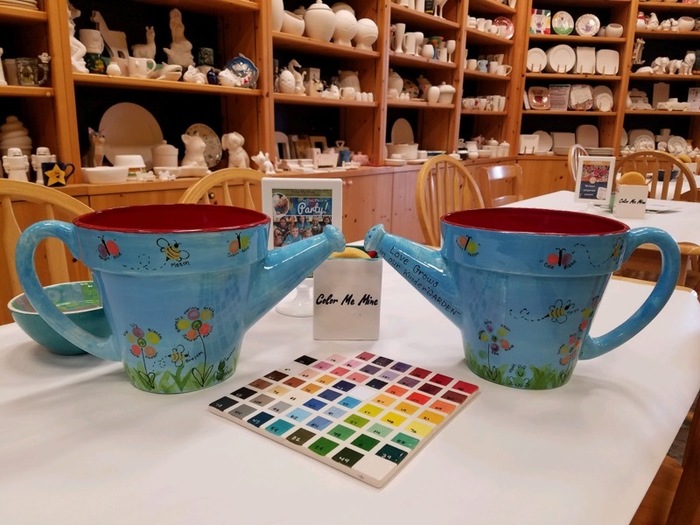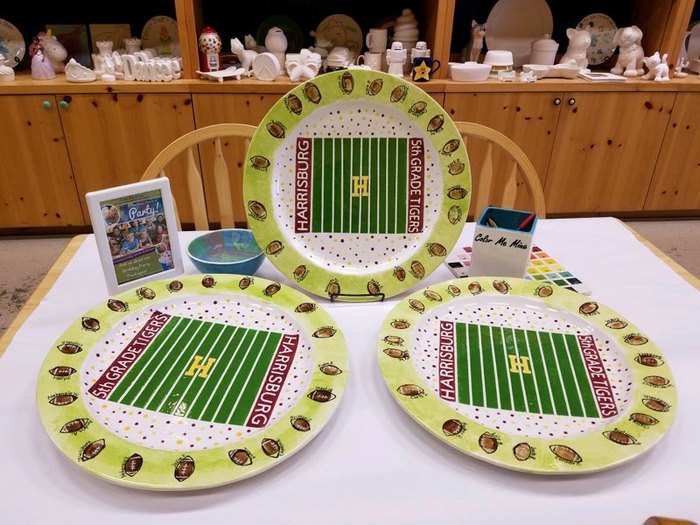 Pottery Raffle! 1 ticket for $2 or 3 tickets for $5! Pre-Sale will start March 27-29. Tickets will also be sold at the Bingo Party on March 29. More information to come about Pre-Sale! A huge THANK YOU to Mrs. Fesler for all her hard work with this fundraiser! Great keepsakes!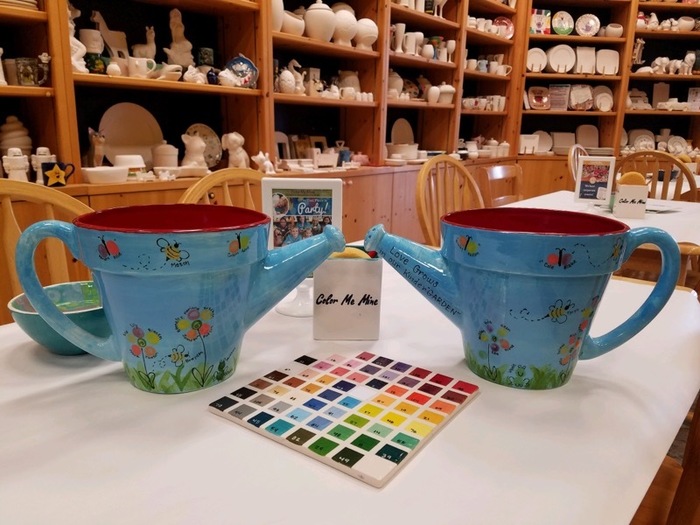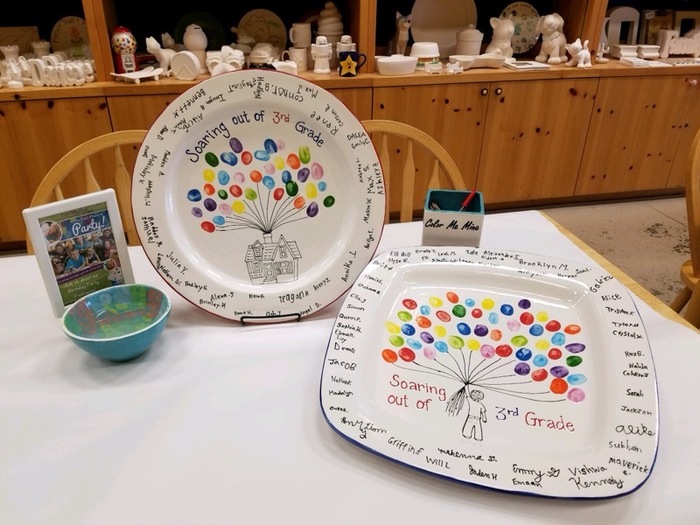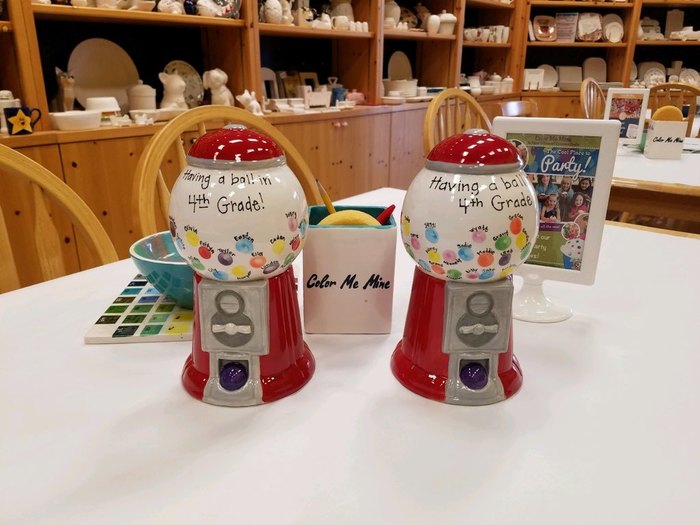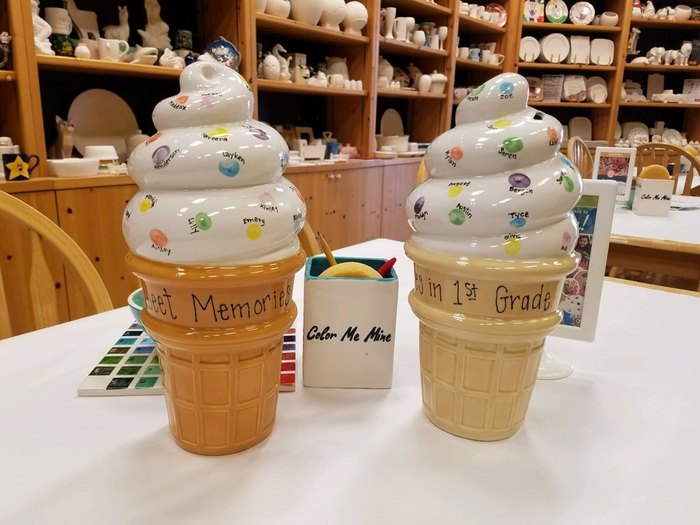 Talent Show audition times will be sent home tomorrow, March 20. The auditions will be on March 26. Thanks!

Next week, we're doing Penny Wars for a good cause thanks to our Student Council.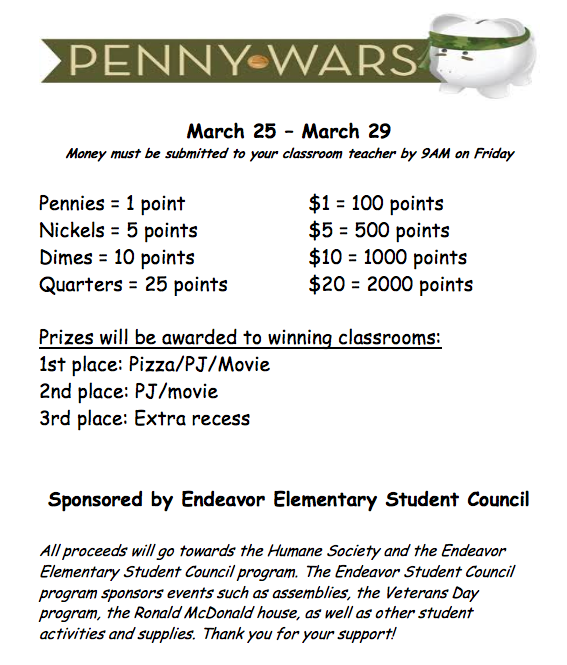 Come watch the 3rd graders from Endeavor in their music concert at NMS on March 21 at 7PM!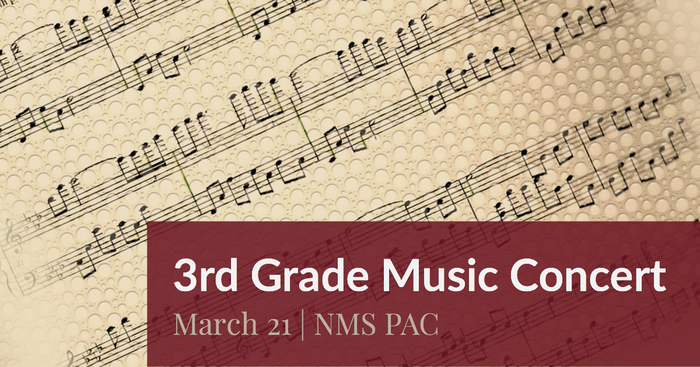 Here's some important information for the upcoming play "Rumpelstiltskin: Private Eye" including the cast and crew.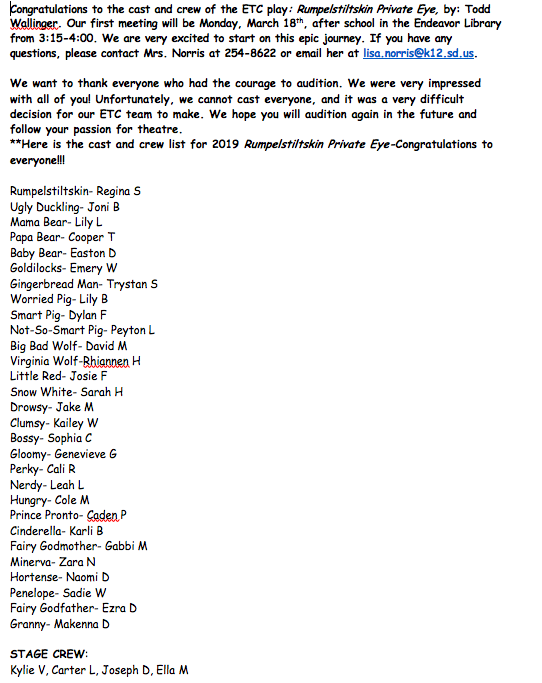 Today the kindergarteners had to become detectives to solve the mystery of who stole all of the letter Ds from our classrooms!