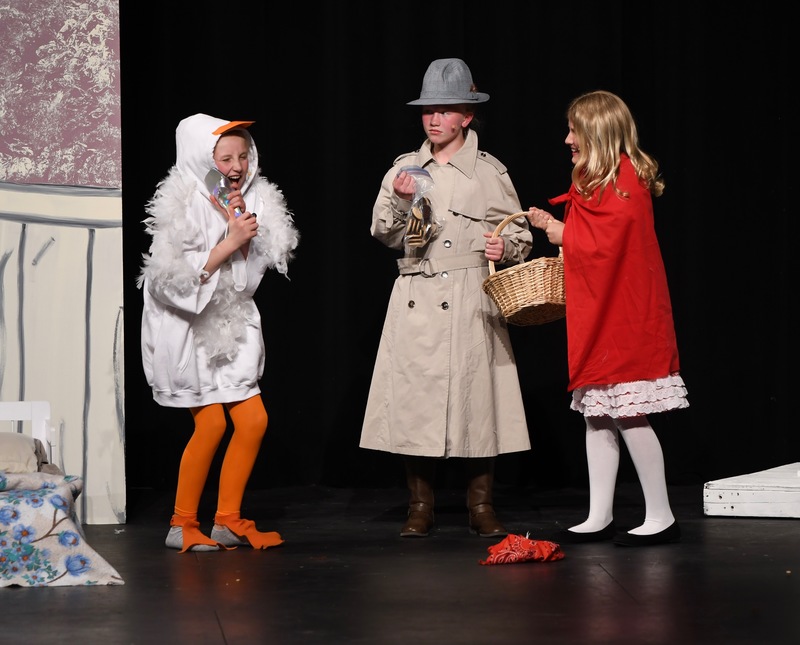 Who dunnit? That is what the creatures in Fairy-Tale Land wanted to know. Someone broke into the Bears cottage, stole Cinderella's shoe, blew down the homes of the Three Pigs, and Granny was missing! Everyone was a suspect! They called on Rumpelstiltskin, played by Regina Stoeser, and his sidekick, the Ugly Duckling, played by Joni Baird. These top notch detectives went on a whirlwind adventure interviewing suspects and searching for clues. There was so much humor and suspense throughout the entire show, and the audience had raving reviews !
The Endeavor Theatre Company, (ETC) had over 68 students audition for our third annual play. We were able to cast 33 students in grades 3,4, and 5 for the cast and crew parts. We were very impressed with their professionalism, hard work and willingness to take direction. We had a performance on May 1st for the students and staff of Endeavor, and then a public performance on May 2nd.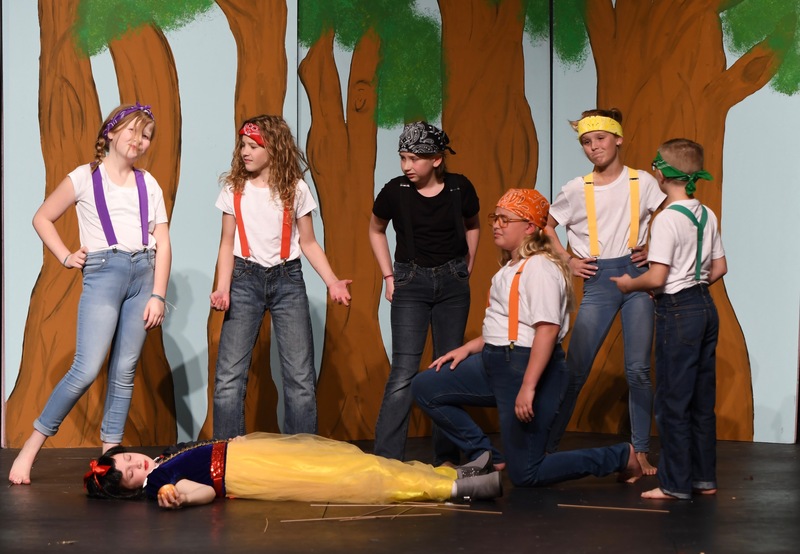 Lisa Norris, Laura McClung, Katie Peterson and Amanda Harris were directors for this whimsical production that was written by Todd Wallenger. Photo credits go to Mr. Jon Klemme, he did an outstanding job of capturing our story. The goal of ETC is to offer live theatre experiences to students at the elementary level and encourage them to try new things, while igniting a passion for the fine arts. We want to thank everyone for the donations to our bake sale and also the monetary donations we received as well. It's because of your kindness that we are able to offer this amazing live theatre opportunity. Want to know who dunnit? Ask a cast member…the culprit will shock you!